Xbox 360
Before I post the recently released details about the Xbox 360, let me take this opportunity to denounce the painfully horrible infomercial that MTV aired about the Xbox last night. The idea of featuring a half hour special on the Xbox 360 launch in primetime is ridiculous to me regardless. But the way they executed it was even worse. Number one - SWAY might be the most annoying talentless hack ever. Number two - the freaking hobbit hosting the party was beyond irritating. Number 3 - you could learn more about the actual Xbox from reading a press release in 2 minutes than watching 30 minutes of that drivel. It was like Teen Dance Party meeting ugly sweater guy infomercial. And the celebrities were about as honest with their enthusiasm as a Bush nominee would be at diversity training.
Anyway, the new machine sounds pretty amazing - an improvement on the already industry leading game system in my opinion. Aesthetically it is just so so, but it seems that Microsoft is eager to make some cash off of the customization market themselves by introducing changeable faceplates and other additions. The all wireless controllers is a bold move and a smart one, and I like that I won't be paying for hard drive space I won't use (who really keeps mp3z on their Xbox?)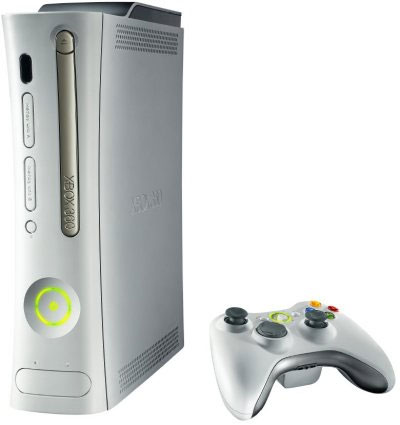 There is great coverage of the Xbox 360 at
ARRT
and you can read the official press release
here
.