PRADE Crosses The Pond
PRADE officially takes off for England later today - and will be incommunicado until the middle of next week.


After a brief stop in London to check out a few museums and a few out-of-the-way sneaker stores, I'll be heading to the Channel Island of Jersey.


No, not New Jersey - home of smokestacks, interstates and big hair.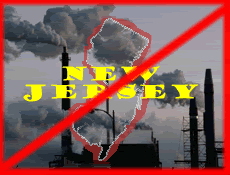 My friend from NJ thinks wildlife means squirrels and pigeons

But
the original Jersey
, a small British island off the coast of France - where Grandma PRADE lives along with the rest of the fam (uncle, aunt and cousins). Jersey is not only home to the
Jersey cow
, but the island also hosts stunning medieval castles and a dramatic coastline. It also boasts
Jersey Zoo
, one of the
finest zoos
in the world - and the site of a 1986 incident in which a silverback gorilla named Jambo
saved the life of a little boy
who fell into the gorilla enclosure.


Jersey on a sunny day (rare but stunning!)


This brief hiatus is a great time to explore the PRADE archive for any stories you may have missed before discovering the site. When PRADE returns look for brand new reviews of some London sneaker stores, my take on the Tate Modern museum, and even the chance of a potential Queen spotting report.