Designer Treehouses
For the kid inside of you that always wanted a treehouse growing up, but had to settle for playing fort with the cushions from the couch.
These luxurious, modern elevated dwellings are more about the whimsical mystique of treetop living then they seem to be about eco-friendly construction - however, the possibility for both to coexist does seem possible.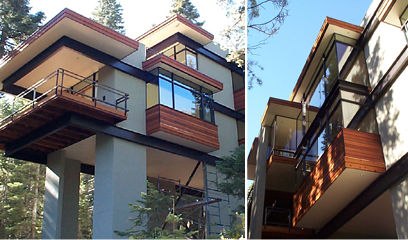 Joel Sherman's AIA award-winning Steel Tree House in Lake Tahoe, CA


Marcio Kogan's BR House. Photos via Nelson Kon.

Via L+L.