Tiger Style
All in all, my
sneaker hunting
afternoon in
London
was pretty disappointing. While I did find some great stores in the Covent Garden area, I failed to find any surprises or must-have sneakers to cop. But maybe it is the globalizing nature of the internet that has removed all surprise from the purchasing game. There was little out there I hadn't already seen or read about on the net.


The only pair of kicks that even made me look twice were these interesting Nike's at Offspring. I wouldn't rock them myself, but they certainly are distinctive.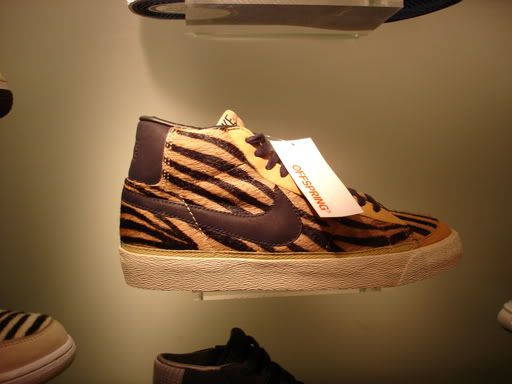 I will say that while I was checking out the various sneakered feet walking by me on the street, I saw a great variety of different styles and flavors that make me think the Brits are slightly more sneaker conscious than their US counterparts. So good on you lads.