Clinton Presidential Library
While passing through Arkansas on my cross country road trip, I stopped by the William J. Clinton Presidential Library in Little Rock.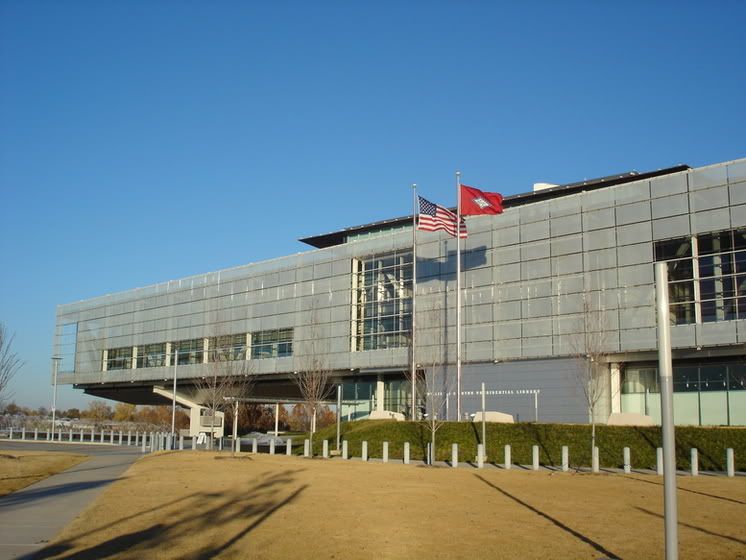 Located on the Arkansas River waterfront adjacent to downtown Little Rock, the building is superbly situated to capture sweeping views of the city while maintaining an unobtrusive presence along the river. NY based architecture firm Polshek Partnership also designed the campus to maximize public space, even preserving a historic railroad bridge that harks back to the site's previous incarnation as an industrial warehouse district. The cantilevered Library building itself references the nearby bridge, although some cynics claim the building owes its design more to the familiar shape of a double wide trailer. (The bridge motif is also said to extend to Clinton's familiar slogan of "building a bridge to the 21st century")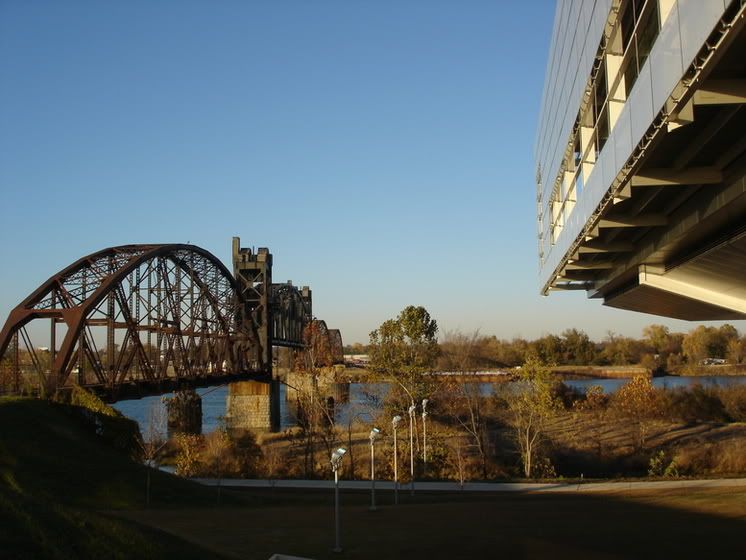 We arrived only an hour before the museum closed, giving us little time to sweep through the vast presidential collections. However, we did manage to catch the Arkansas sunset, that bathed the striking building in a warm pink and orange glow. I was impressed with the buildings internal use of natural light in general, but it was only at sunset that the structure can be fully appreciated. It becomes a gorgeous building at dusk.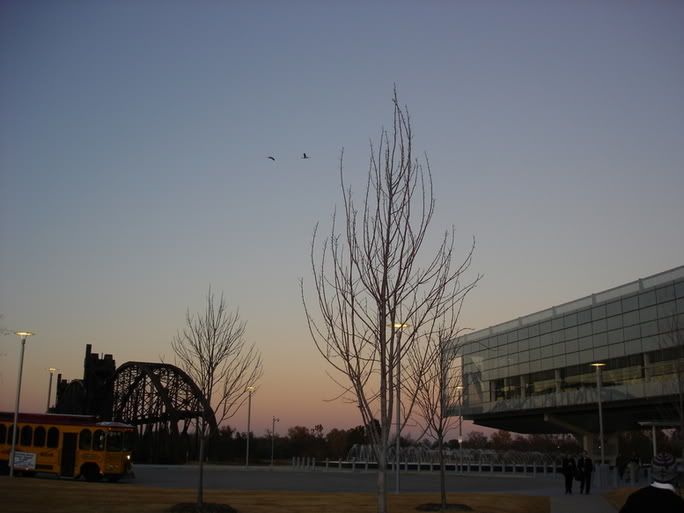 The internal layout takes advantage of vast open spaces with elevated walkways that look down onto the lower floors of the museum. There is a plethora of multimedia presentations, and detailed recreations of Clinton's Oval Office and Cabinet room.
Of all the places we stopped, Little Rock was the one I most wish I had more time to explore. Despite the brevity of my stop in Little Rock though, I can definitely recommend a trip to the Clinton Presidential Library (especially to catch an Arkansas sunset).