DangerDoom Goes Pop Like Snot Bubbles
Beware - the
DangerDoom
collaboration is coming. Danger Mouse and MF Doom unite for the powers of good.
In typical Doom fashion - the album won't be your run of the mill hip hop album. According to the press release, "The album will contain character voices and skits from Adult Swim's most popular original shows, including
Aqua Teen Hunger Force
,
Sealab 2021
and
Harvey Birdman, Attorney at Law."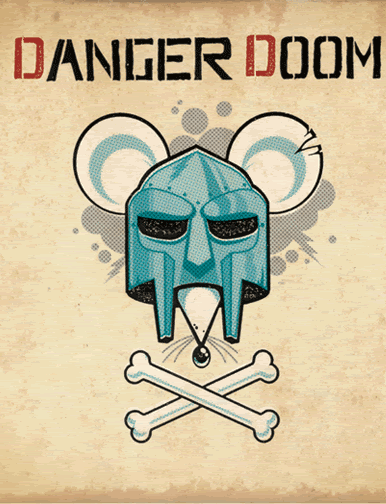 Check out a
preview track
via
Lemon Red
.